Like many of you, I'm being more adventurous in the kitchen during quarantine. I've always liked cooking and have pinned many different recipes on my Pinterest. To help some local businesses, I have been buying more cookbooks. Or at least that's what I tell my husband. 😉 I love cookbooks. I love the recipes, pictures, and design of them. I have rounded up the cookbooks I have bought over the past few months to inspire you to keep cooking and maybe find a new weeknight go to once we are back out in the world.
Most of these cookbooks I bought from a cookbook store in Chinatown Los Angeles called Now Serving. I love the store and since the offer nationwide shipping now, it's a great local offering! I even sent my college best friend a cookbook when she bought her first house. I also bought a couple from Vroman's in Pasadena. The independent bookstore is a Pasadena icon.
Food of the Italian South by Katie Parla
I'm the first to admit that I have an Italophile. I love all things Italian, so it's only natural that I bought two Italian books. This is the first one I bought and I made the Limoncello recipe. It's really great! Granted this took 5 weeks to make (lots of sitting time), but it was worth it. Next on the list is the focaccia that's on the cover!
Big Mamma Cucina Popolare: Contemporary Italian Recipes by Phaidon
Big Mamma Cucina Popolare is actually a restaurant group with restaurants all of the world. The cookbook has some restaurant tips to help give your dish that added spark. I highly recommend the duck pasta recipe. It's light, but definitely that extra something that can spice up your weeknight dinners.
Basque Country: A Culinary Journey Through A Food Lover's Paradise by Marti Buckley
My husband and I really want to go to Basque Country. Since we can't go yet, this is the next best thing. We had a Pinxto Night at our house and made three Pinxto recipes. The recipes were good, but nothing out of this world. I think the one thing about this cookbook is that some ingredients are a little bit harder to find. I want to try some non-appetizer type recipes soon.
Mexico: The Cookbook by Margarita Carrillo Arronte
Growing up, I actually didn't like Mexican food. Sort of shocking since I'm from the LA area. I only like quesadillas (because who doesn't like those?). Recently though I've been getting into more Mexican cooking and I think it's because I don't associate it with heavy sauces and lots of beans. Granted those are definitely there in Mexican cooking, but in this cookbook, the recipes are more diverse and I can enjoy the less saucy/no-refried bean items.
From Crook to Cook: Platinum Recipes from Tha Boss Dogg's Kitchen (Snoop Dogg Cookbook, Celebrity Cookbook with Soul Food Recipes) by Snoop Dogg with Ryan Ford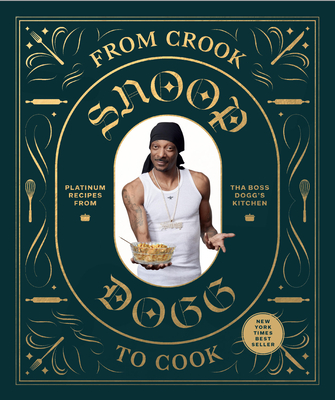 I recently found out that Snoop Dogg had a cookbook and had to buy it! The cookbook came out in 2018, but some how was under my radar. I haven't tried anything from the cookbook, so I'll come back with more on it. So far I like that they recipes aren't complex. Most of them are simple and easy for anyone to do, which is great!
Magnolia Table, Volume 2: A Collection of Recipes for Gathering by Joanna Gaines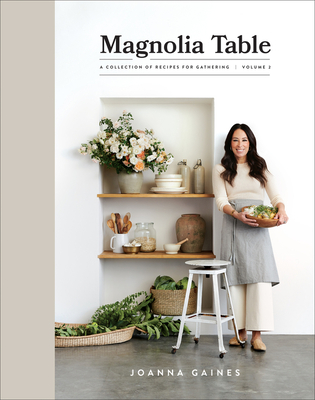 This one was actually a gift for my birthday, so it came from Target. But it's not like you can't buy Joanna Gaines items everywhere! I have tried a couple of her dough recipes and so far so good! I tried the corn tortillas and they turned out pretty good. Not too flaky, which is of course the big issue I have with corn tortillas. I'll be trying some of her cooking recipes next.
What cookbooks have you bought this quarantine? Leave your cookbooks in the comments section!
With Love,
Allison